Wireless Network Installation
Are you constantly struggling with slow or intermittent Wi-Fi? These issues can increase downtime and frustrations in your business, and directly contribute to lost profits, and even worse – lost customers! If you are not able to instantly communicate with all who are involved internally and externally from your business, we strongly advise reviewing your wireless network.
ASH NET understands that every business needs internet with fast speed and continual connectivity for their daily business activities. Whether your business is a coffee shop or corporate office, constant internet and wireless connectivity to devices both inside and outside your office and home is a must.
It is also imperative your systems and Wi-Fi are kept safe and secure from the outside network. Providing fast, reliable wireless networks with high security is our priority.
ASH NET has extensive experience in implementing wireless networks from simple to complex installations. We offer professional installation of wireless network system with high-connection security to both small & large size business in New Zealand.
We work with your IT department to plan the provision of Wi-Fi services based on your business needs. Or if you don't have a dedicated IT team we can completely manage the initial site survey, customised recommendations, set up and post installation support.
All of our engineers have the required skills and knowledge to design and develop high performance, reliable and secure wireless networks for all business types.
ASH NET IS SPECIALISED IN THE FOLLOWING:
Wireless Mesh networks
---
Wireless Bridge (point to point and point to multiple point)
---
Partial wireless coverage
---
Full wireless coverage
---
Wireless endpoint user authorization
---
Wi-Fi hotspots
---
Wi-Fi routers
---
Wireless range boosters and extenders
---
Wireless design and deployment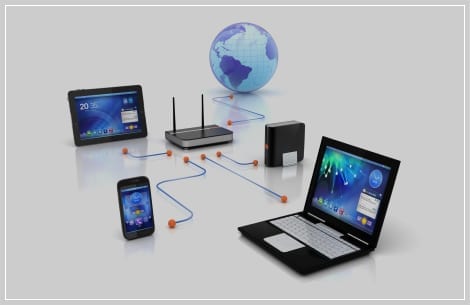 KEY BENEFITS OF USING ASH NET SUPPORT SERVICES
A company you can trust!
---
Fast speed wireless networks
---
End to end management of your installation or upgrade from survey to post implementation
---
Project management of all installation processes
---
Full post implementation support
---
Flexible support plans
---
Performance monitoring 24/7
Contact us by email or phone to discuss more about how we can provide IT Support and Services that will streamline and increase the efficiency of your business