Residential Internet Provider
FIBRE STARTER
$59/ monthly
---
Fibre Speed 50/10 Mbps
Unlimited Data
FIBRE BOOST
$74.00/ monthly
---
Fibre Speed 300/100 Mbps,
Unlimited Data
Fibre Speed 950/500 Mbps
Unlimited Data
FIBRE HYPERFIBER 2000
$149.00/ monthly
---
Fibre Speed 2000/2000 Mbps
Unlimited Data
ASHNET DUAL BAND MU-MIMO GIGABIT ROUTER VS TRADITIONAL ROUTER
ASH NET RESIDENTIAL INTERNET SERVICES YOU CAN TRUST
Are you having difficulties setting up your internet connections with other internet providers who keep giving you the run around? Save frustrations waiting on a phone line probably trying to reach an offshore call center, who do not understand your local requirements. Let ASH NET, the local experts set it all up and get you connected quickly through our premium internet services like internet router connection, naked broadband & more in Auckland, NZ!

As ASH NET are local people with local knowledge, communicating daily with all available internet companies in NZ who firstly physically install the connection to your house (unless there is a connection box already in place), your frustrations are eliminated.

Once we get you connected ASH NET will also monitor your service to ensure you have no breakpoints in connection at any time. We also monitor the speeds to ensure they are what they should be, according to your upload and download needs and the package you purchased. If they aren't, we will get it sorted for you! No more waiting on a chat line for hours with a technician speaking in hi-tech lingo that you aren't familiar with.
Full local support 24/7 – ASH NET provide 24/7 support, locally in New Zealand. No more waiting for offshore chat lines without a phone number during business hours or stuck for connection after hours when they may be closed. 0800 ASH NET will get us in a flash. We are well known for excellent customer service, as we manage many other internet needs of our customers from small to large, for personal or business use.

Fast speed – all packages provide fast speed internet, to let you get on with playing your games, surfing the net or working on anything you need without the worry of what happens when things go wrong. ASH NET guarantees low ping for gamers and video chat, Netflix, YouTube and other online services.

Unlimited data – all plans and services. No more worrying if you are going to run out of data and avoid costly extra data bills!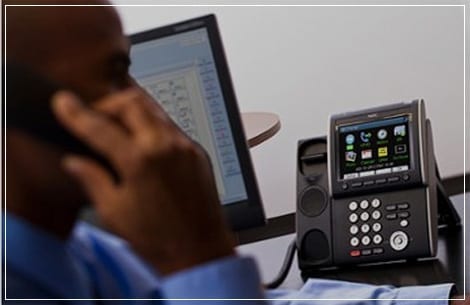 Protect your children from online harm – ASH NET provides both Parental Control and Safe Search. Parental Control allows restricted access to online content to be set up that you feel is suitable according to your children's age and maturity. Keep your property secure with our Internet services for security cameras. Our high-speed internet ensures clear and reliable video streaming for real-time monitoring and recording. Protect what matters most with our reliable and affordable Internet solutions. You may also require time limits to be enforced on specific devices. Google also offers a Safe Search feature to automatically filter pornography and other content that may be potentially offensive. ASH NET can setup both Parental Control and Safe Search according to your needs from our remote office, and manage any changes as you require.

Internet Router – ASH NET can provide you with an internet router in New Zealand or you can use your own. Most companies need to courier you their special router and usually charge you extra for it!
NAKED BROADBAND

Naked broadband is internet without a landline. You don't need to buy a phone connection or pay the monthly rental for a landline you will never use. The internet is connected externally from your house. All you need is the right connection in your house, which ASH NET can organise for you, with everything else to get you up and running quickly. Options available (also depending on the availability of physical internet services at the location of your house) are: UFB 30 Naked, UFB100 Naked, UFB200 Naked or UFBMax Naked.

Why ASH NET for your residential internet?
ASH NET are experts in all internet and IT services, and we are local. So we know the available internet options in your area and we chat with you to find out what you really need, and what you don't need! There are no hidden costs or service fees that you will be hit with that are not made clear to you. Our terms and conditions are clear and easy to read, and we look after you! From the start and ongoing. We do all the setup stuff for you at no extra cost, and we are available locally 24/7 if you have any issues or questions.
BENEFITS OF USING ASH NET FOR YOUR RESIDENTIAL INTERNET
Various options available for naked broadband
Unlimited data for all plans and options
Various speeds of upload and download – depending on the service available and/or purchased
Guarantee low ping for gamers and video chat, Netflix, YouTube and other online services
Protect your children from online harm – ASH NET provides both Parental Control and SafeSearch. Ask us about your needs to restrict various access and content being received and setup time limits on specific devices.
Easy to read terms and conditions
Auckland based – local people with global knowledge
24/7 support locally New Zealand time
Access your internet from all devices – work on the fly, from any device, 24/7
Contact us by email or phone to discuss more about how we can provide Residential Internet services that will streamline and increase the efficiency of your home based business or family internet needs.